Why attachments

Attachments are helpful to add commentaries, context, details to an activity

Types of attachments
Attachment normally open in the right hand side panel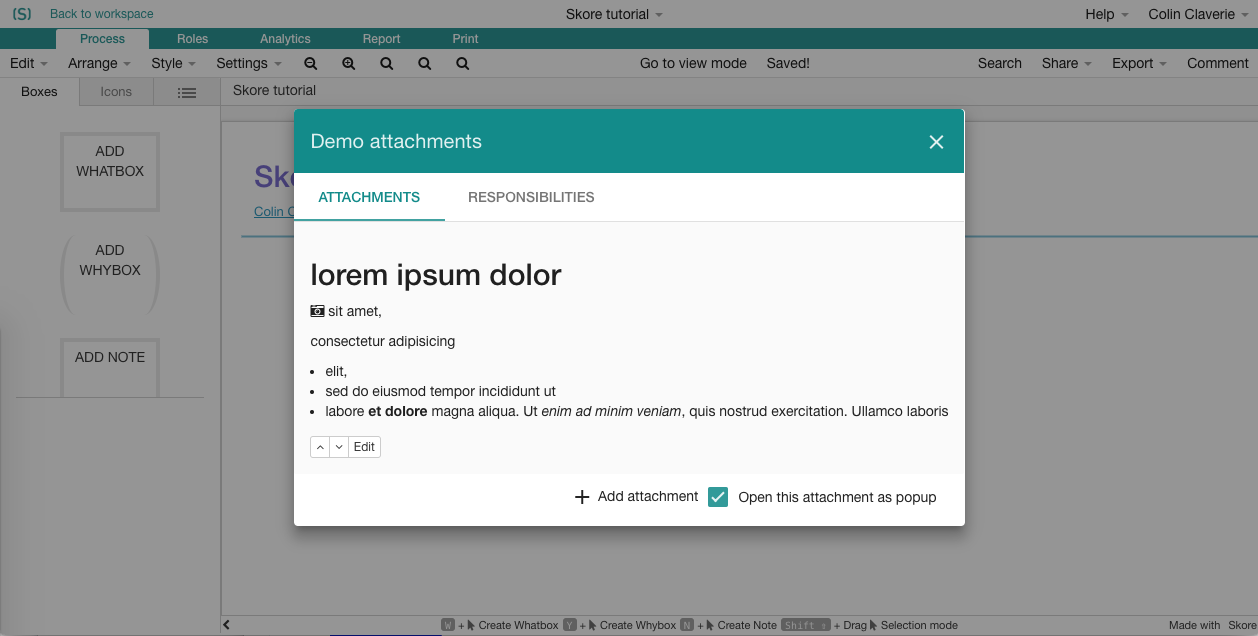 How to
How to add attachments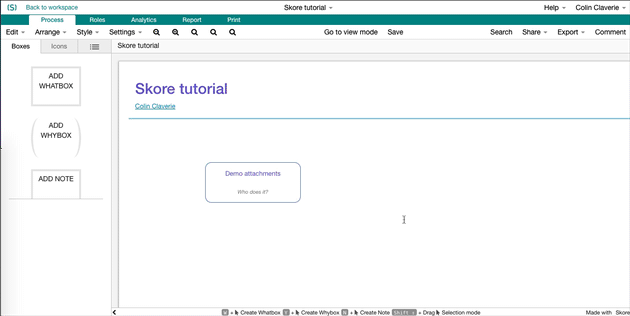 Open the attachment panel

Click "Add text" or "More..." to see other attachment types

Fill in the form

Click save when you are done

How to reorder attachments

When in edit mode, use the arrows below an attachment item to reorder it.

Report on attachments
As all content in Skore, the attachments can be reported on and exported in the REPORT tab.

Advanced features
How to hide the paperclip icon

When the box has 1 or more attachments, the paperclip icon will be shown on the box. You can change the box style (under the STYLE menu) to hide the paperclip.

Open attachment panel from text
If the paperclip icon has been hiden, you may want a way to open the panel anyway ? use this shortcode

[Open attachment panel](attachments)
To force open in a popup

[Open attachment panel](attachments popup)
See also