Reporting in Skore

All the content in Skore may be reported on (and exported in various formats) for further analysis outside the app.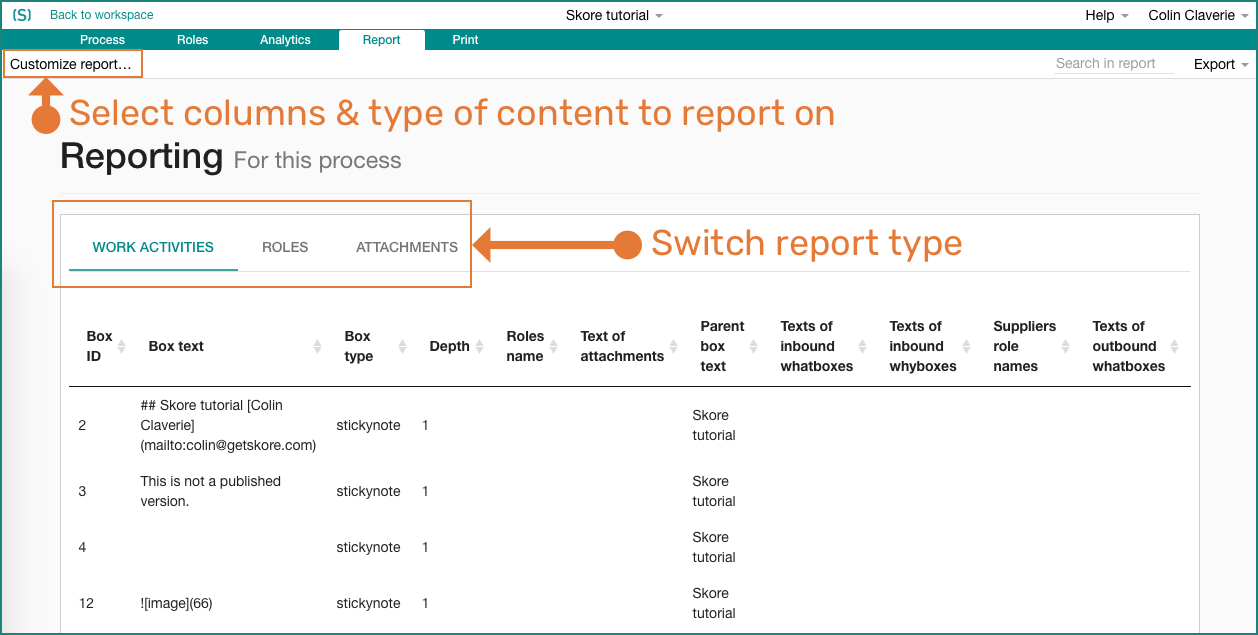 Different report type

Work activities

Will report on the boxes of the process. 1 line of report per box in the process.

Roles

Reports on roles assigned to boxes. 1 line of report per role assigned.

The role report is ideal for:

Analyse role usage

Export RACI matrix (or any responsibility matrix you are using)

Generate role based job description

Example
A box with 2 roles: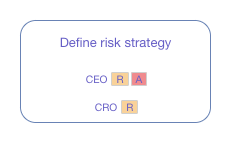 Will report 2 lines, one line per role

Attachments

Report on attachments.

Ideal for:
Analysis of custom fields

Extraction of recurring values

Customization option

How to
Report on process steps content

In a given process, go to the report tab

Switch report on the secondary tab bar
Export report
On a report page

Select "export" in the top right corner

You can export to


Excel: ideal for further analysis in excel

CSV: ideal for import into a third party system

Clipboard: data will be ready to be pasted anywhere you need

See also

Custom fields

questionnaire

manage roles