Available in Product Plan: Analysis • Management

Feature available to: • Admin

Accessing the Workspace Appearance panel

Navigate to the 'General Workspace Settings' screen by clicking 'Admin' under the Management section of the main workspace menu.

Then from the settings menu, select 'Appearance'.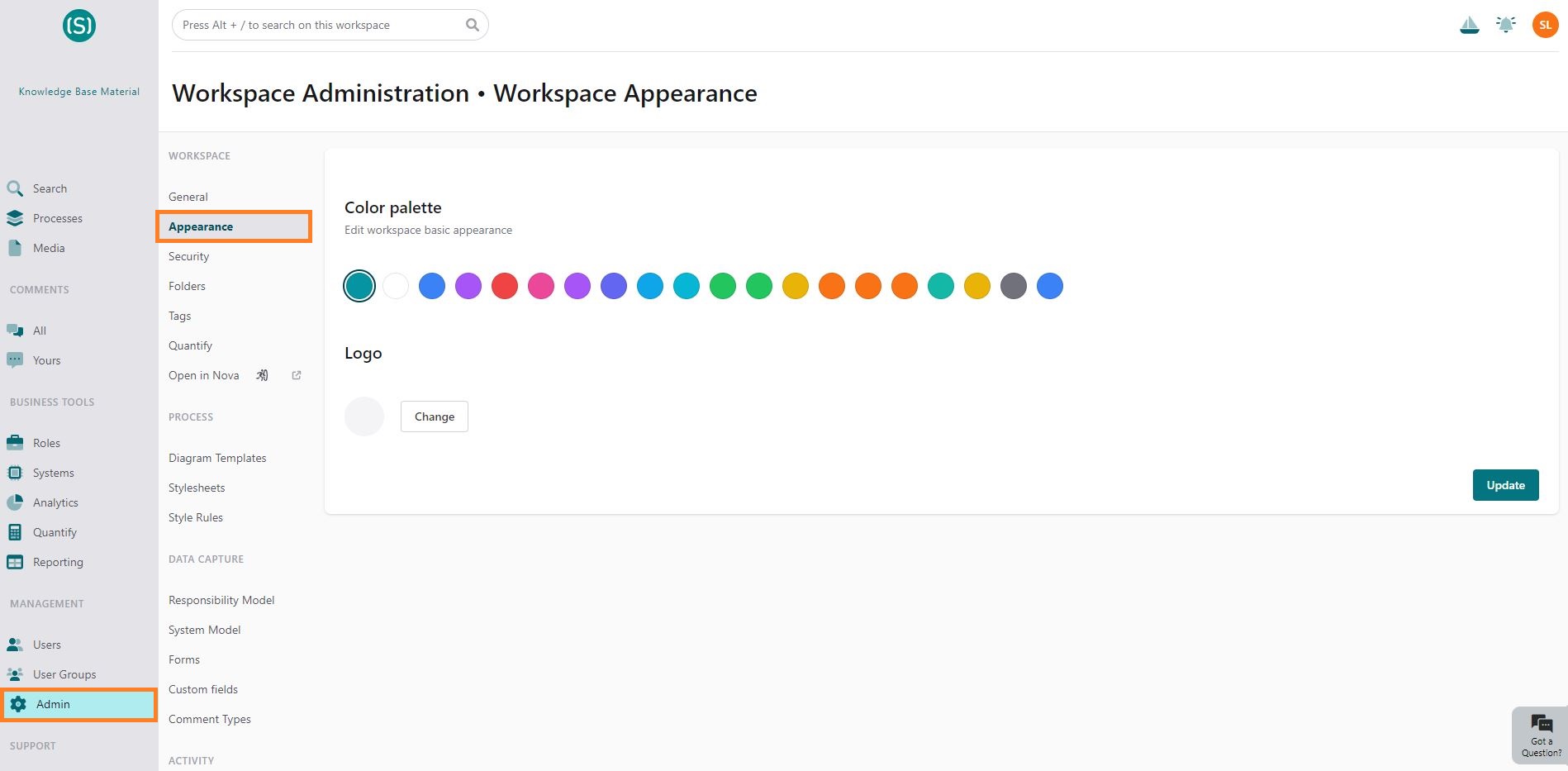 Changing the workspace colour palette

The colour palette dictates the basic colour theme for the workspace.
Select you preferred colour and click 'Update'.
Changing the workspace logo

The workspace logo appears in the top left of the workspace and process screens. Clicking this logo always takes you to the workspace home page.

Click 'Change' to access your file picker

Select an image from your file picker and click 'Open'.

Click 'Update'.