When working with multiple processes in Skore, a great feature is the ability to link between whatboxes and processes. Integrating your processes in Skore helps to ensure that processes flow from end to end and makes navigation easy for end users.
Below is an example of using process linking to create an interactive dashboard for your business, that allows you to easily navigate throughout the sections of the business. Each box is linked to another process in the workspace. This saves you time instead of having to look through your list of processes.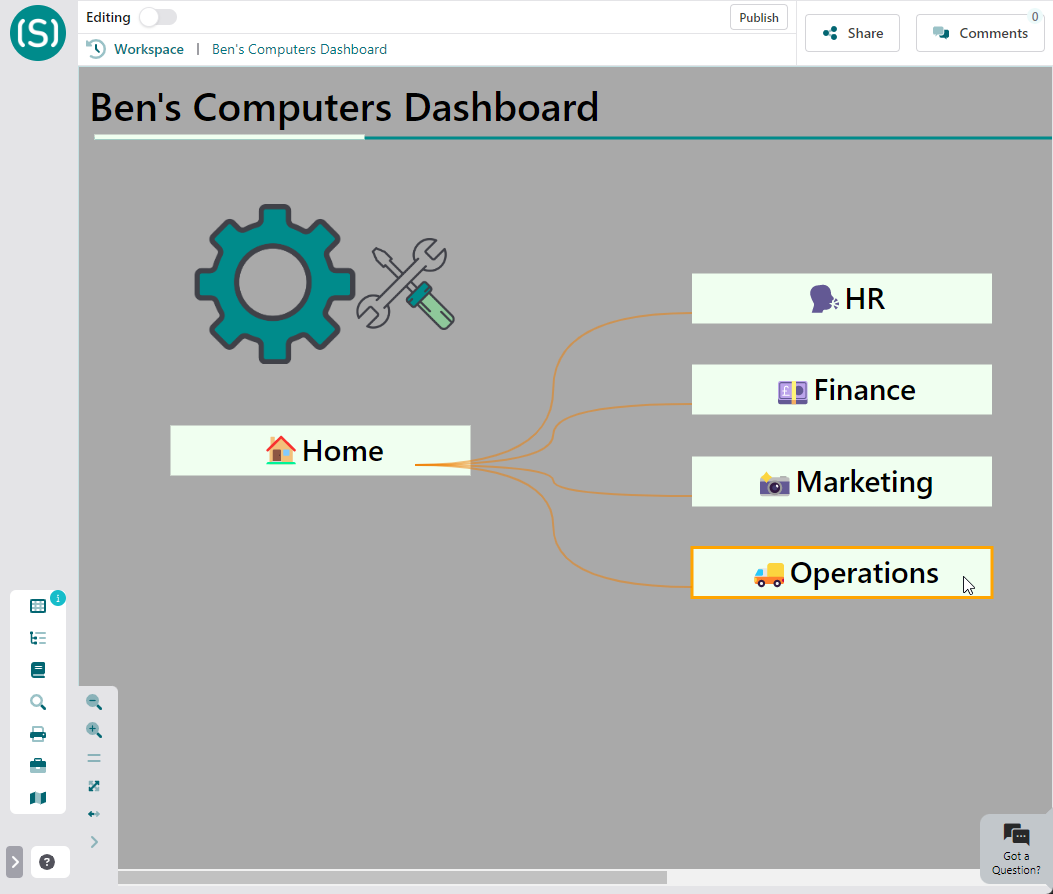 There are a few ways you can link whatboxes and processes in Skore. Read below to find out how.

By following these steps, you will be able to link to whatboxes and processes in your workspace using different methods.