How to provide Technical Support access

The Skore Team will never ask for your password
Introduction
This article explains the steps on how to provide Technical Support access to the Skore Team.
How to provide Technical Support access

1. In the workspace view, c
lick 'Admin' on the left hand toolbar.

2. Scroll to the bottom of the page.
3. Under the
'Other'
category, click
'Skore Technical Support'
.

4. Click the 'Allow' box.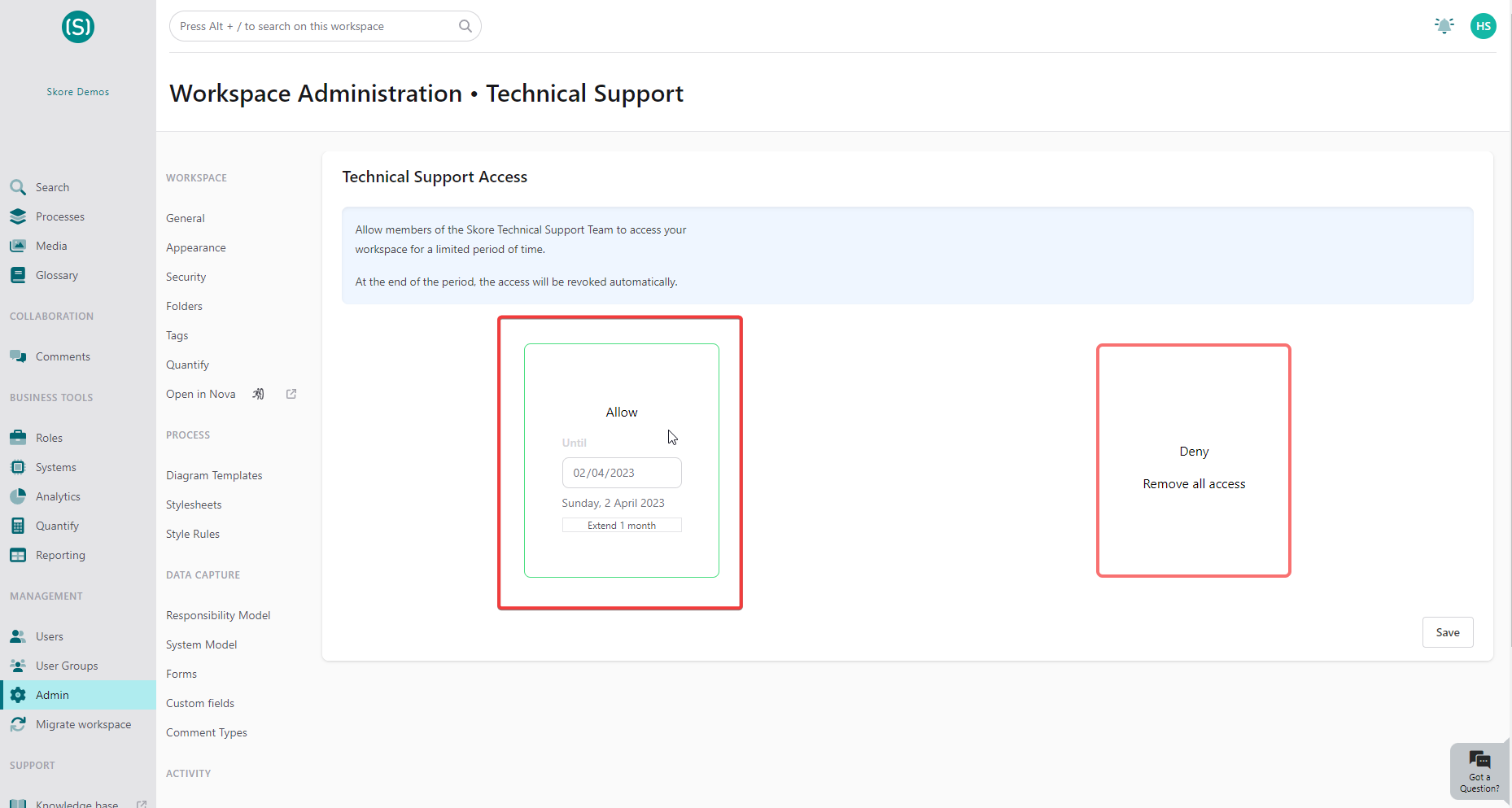 5. Click the 'Save' button in the bottom right corner.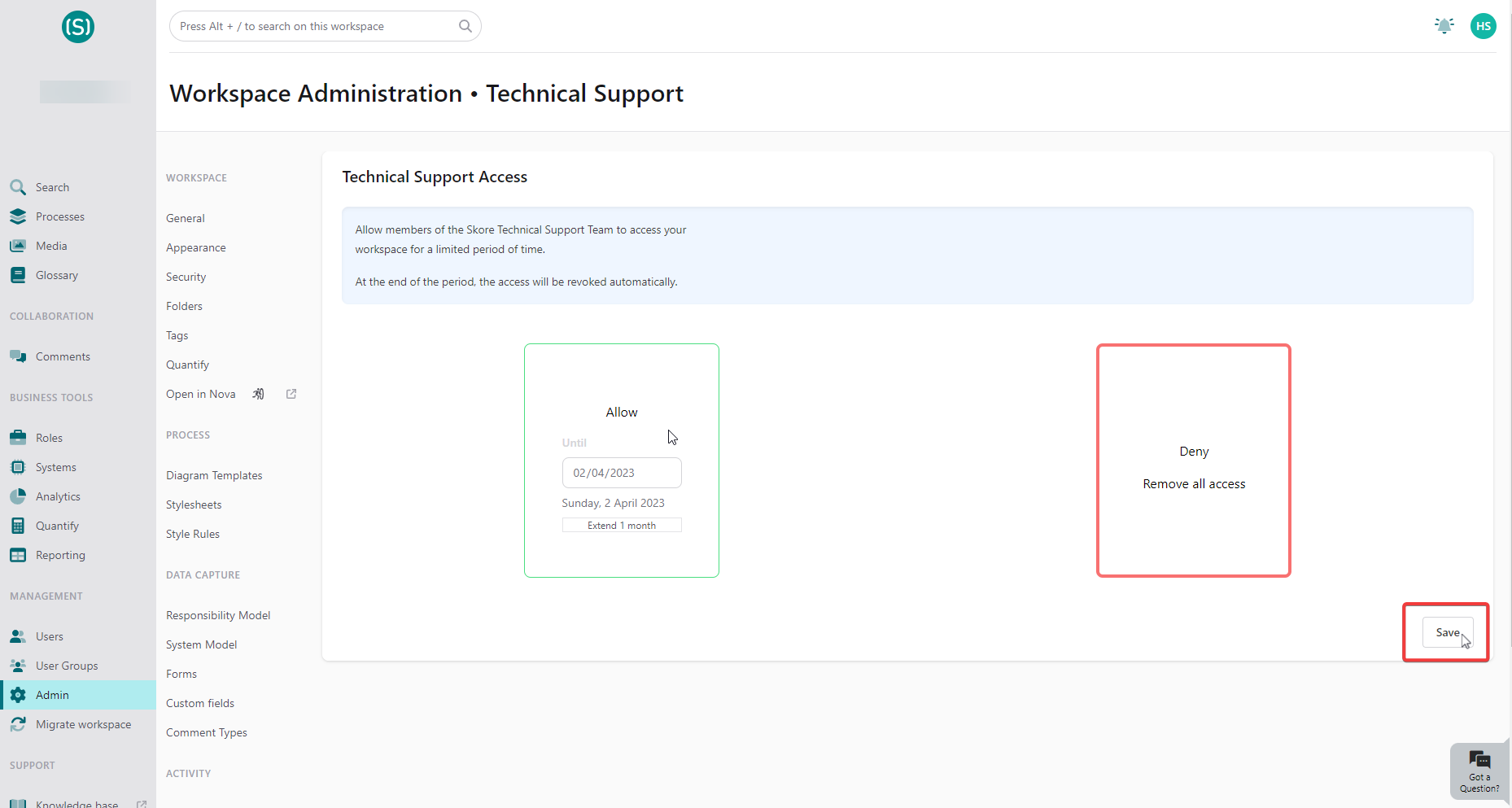 Related Articles

Process Access Rights

Available in Product Plan: Mapping • Analysis • Management Feature available to: Editor • Admin What are Process Access Rights? Process access rights allow you to ensure workspace users have the appropriate access to the processes relevant to them. ...

(Legacy) Manage access rights of a process

This is a legacy article. View the latest article here: Process Access Rights Why access rights Not everyone may be allowed to see or edit a process. Access right allow to manage who can do what on a process. Viewers can view To select who can view a ...

(Legacy) Manage user access (with or without approval)

There are 3 options to manage how new user can access a workspace Request join (recommended) Allow join Manual Invitation Request join Users of a specific email domain can request access to a workspace in order to visit and view the content. Request ...

How to setup Single Sign On (SSO) with Azure AD

What is Single Sign On (SSO) Definition: Single sign-on (SSO) is an authentication method that enables users to securely authenticate with multiple applications and websites by using just one set of credentials. Specifically, SSO allows users of your ...

(Legacy) Manage users in a workspace (With license type, editor, admin and member) (Legacy)

This article is for the legacy version of Skore. See latest article here: Managing Users Why Manage Users By adding users to your workspace you can control who can see what content. What's more you can start to understand how often processes are ...