This article is mostly for "viewing" processes.

User interface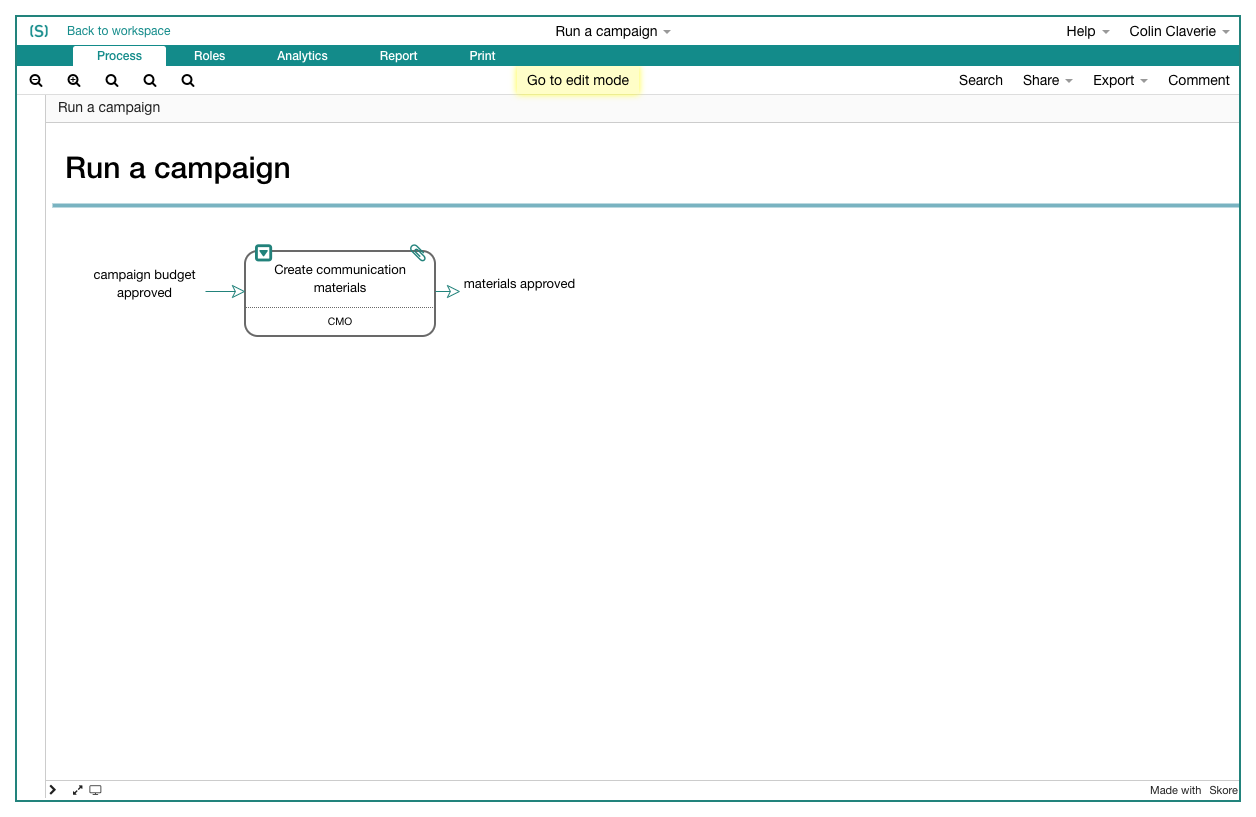 Read a process



This reads: when a campaign budget is approved, as a CMO, I create communication materials, so that the materials are approved.

Navigate

Enter detailed view

Click on the "enter detail" icon of a process

To exit, use the breadcrumb


Navigate back up

Using the breadcrumb above the canvas, you know where you are in the process hierarchy and you can navigate to upper levels easily

Navigate anywhere in the proces

In the left panel, you can find a hierarchy of the diagrams of a given process. This allows to navigate anywhere.

Navigate to another process

In the left panel, you can see the list of processes of the workspace, so you can quickly jump to another process!

Attachments

Open the attachment panel from a box

Search

Open the search panel from the top right menu

Print

Go to the print tab to preview and then print the current process