Format text with markdown
What is markdown

Markdown is a fairly simple notation that will help formatting text once it is displayed.

Example of formatted text

header (in an invisible note box)

bold

italic


How to...

From the help menu in the app, open the "formatting" panel to learn about markdown within the app

Look at these examples: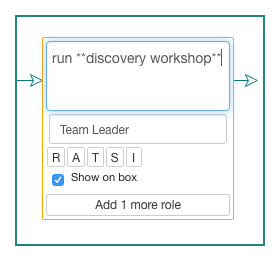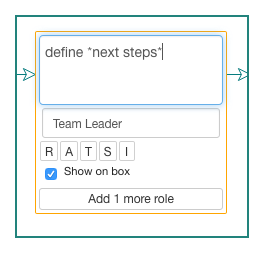 Note

We have extended markdown for Skore, so that we can add images, links to other processes and icons on the processes.

Related Articles

Attachment - Text

Learn about attachments in general What are text attachments? This is a the simplest way to add: Notes related to this piece of work Additional commentary Additional description of the work done in a box Add keywords or any "metadata" to the ...

(Legacy) Use variables in a process

This article is for the legacy version of Skore. See latest article here: Dynamic texts (process variables) What is it ? When we worked on process template, it quickly became obvious that we needed a way to make the templates dynamic Variables ...

Make the most out of notes in a process

What are Note boxes ? Note boxes allow you to add free text to a process in order to capture additional descriptions, questions, to highlight changes or guide users through the process. They can also be used for adding icons and images to a process. ...

Linking processes

What is it? Integrating processes in Skore helps in 2 ways Ensure process flows from end to end Make navigation easy to end users Example of landing page. Each link points to another process in the workspace. How to... Link within a process a map ...

(Legacy) Mapping at the speed of talking

Look like a boss in a workshop Create boxes with the keyboard Use the following keyboard shortcuts to create boxes When a box is selected: Press Space to create the next box process SHIFT+SPACE to create the previous box When no box is selected ...