What is it ?

How to represent decision box in Skore. We do not have traditional "decision diamonds" so how to do in Skore?

The decision

This is usually an activity: define, decide, approve, review... and is described in an activity box / whatbox

The benefit of this approach is that

The actual action is described (decide, approve...)

The responsibility is correctly assigned

The options

In skore, add as many whyboxes to describe the options as necessary.

Another example: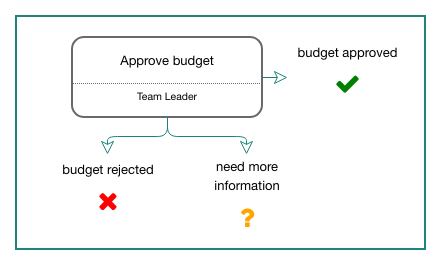 See also