In order to add different Comment Types, you will need to head over to the Admin section of your workspace.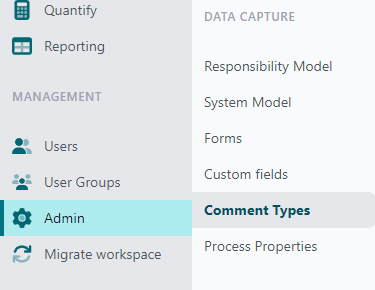 Here you will see all of your available comment types. To add a new comment type, click the "New" button.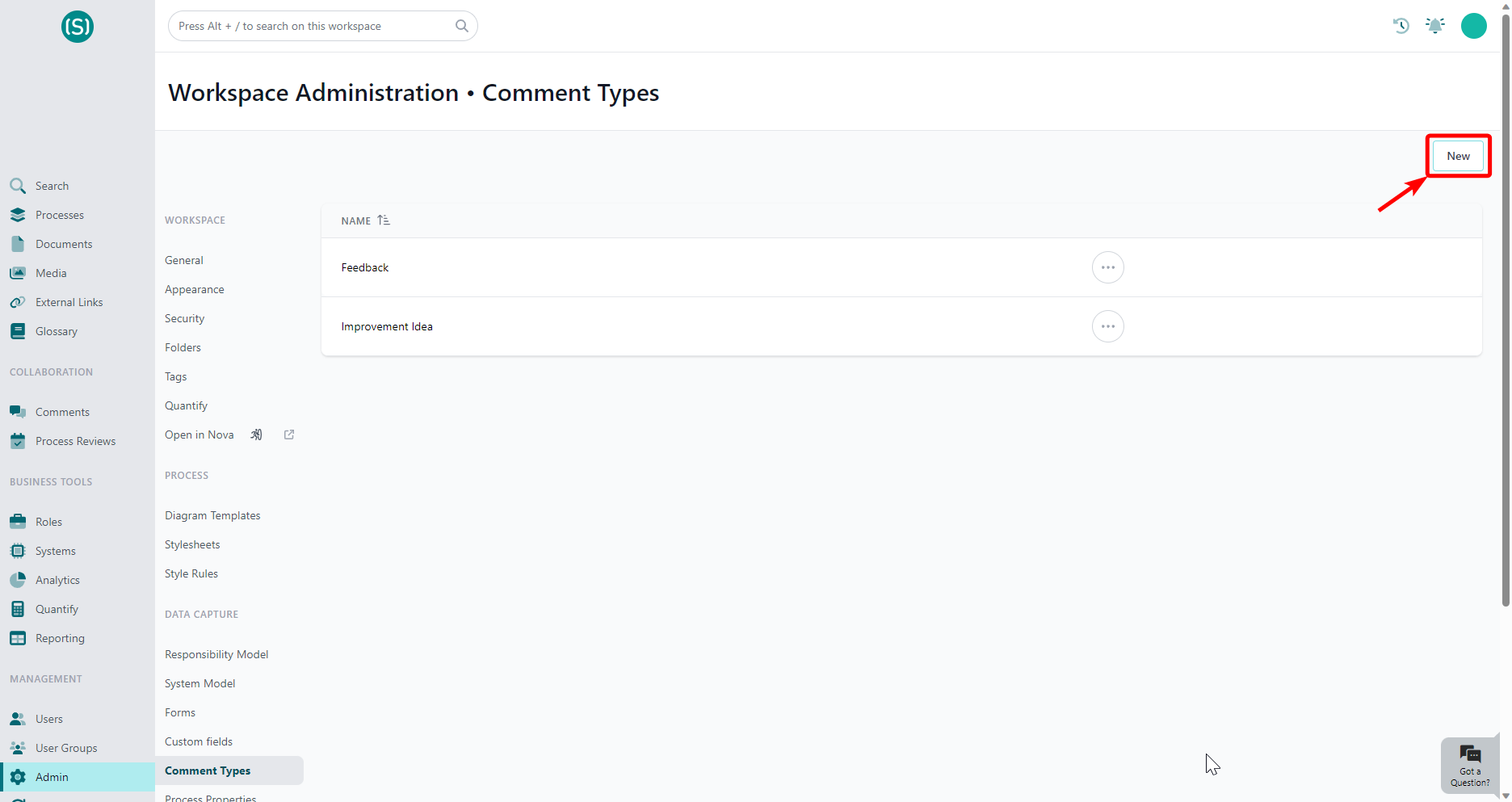 Type the name of the comment type you want to add and click the "Save" button.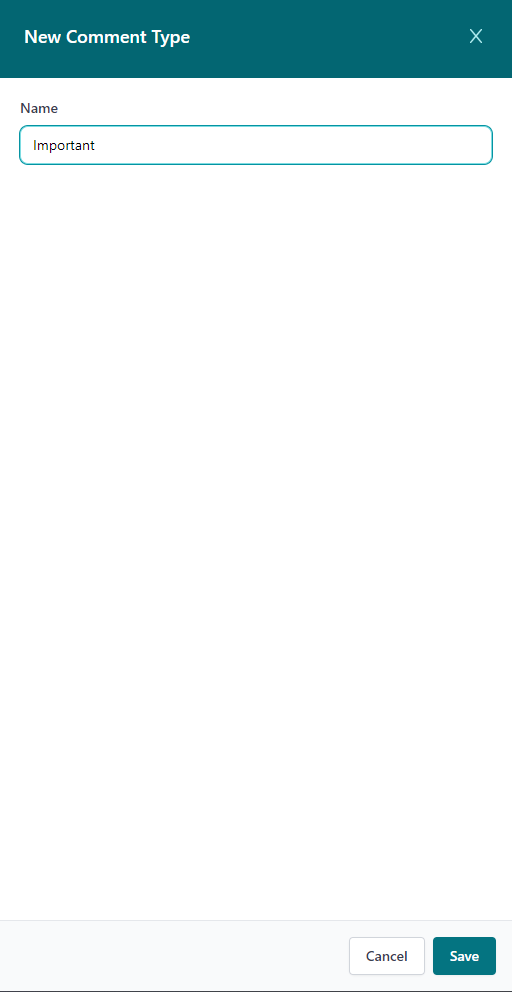 If you change your mind or want to remove a comment type, you can click the three dots

and either edit or delete your entry.
​